Sorry, but deal is over
Subscribe for notifications, so we can send you new offers from "Beautiful body".
You can also view other discounts and deals "Beautiful body"
Want to receive new offers by email from the "Beautiful body"?
Enter your email so you don't miss anything
Wax depilation of armpits, classic bikini area, arms or legs in the studio "beautiful body"
Kiev, olginskaya street, 6
Beautiful body11 users reviews
Deal description
With the certificate, you get a full choice of wax depilation for armpits, classic bikini zones, arms or legs in the "Beautiful body" body shaping studio with a discount of up to 56%.
How to use a certificate?
You can use the certificate from 24.11.2020 to 01.09.2021
The price includes payment for information services provided by SuperDeal on the basis of the Public Offer.
IMPORTANT CONDITIONS
The service is not provided on holidays: 1.01.2021.
Services are provided as usual.
One client can personally use only one certificate.
Pre-registration is required.
ADDITIONAL TERMS
Certificate discounts are not cumulative with other promotional offers.
To receive a discount, you need to present a printed certificate or an electronic certificate.
Give the last digit of the certificate (activation code) only when receiving the service. After activation, the service is considered to be provided, and the certificate cannot be returned.
If you signed up for a session, but did not come at the specified time and did not warn you about changing your plans 24 hours in advance, the studio reserves the right to refuse to provide services at a discount.
Contacts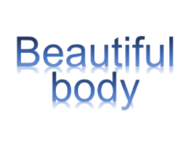 Phones:+38 (073) 693-73-70
The «Beautiful body» body shaping studio in Kiev is a place where a woman can significantly improve her figure without effort. The studio uses the latest generation LPG apparatus. So that you can evaluate the effectiveness of the procedures, the studio often holds promotions, during which LPG massage services are provided with significant discounts. Studio «Beautiful body» is located in the very center of the capital, a three-minute walk from the metro station Khreschatyk.
Questions
Address: Kiev, olginskaya street, 6 - nearest underground station Khreschatyk
А глубокое бикини можно сделать в салоне ?
29.03.21 17:14
Здравствуйте, Анна Глубокое бикини не представлено по акции. Все доступные варианты Вы можете найти в разделе "Выбрать из". Благодарим Вас за обращение.
From₴149
Deal is completed
sale-56%
Saving₴421
Bought 4