Sorry, but deal is over
Subscribe for notifications, so we can send you new offers from "Beautiful body".
You can also view other discounts and deals "Beautiful body"
Want to receive new offers by email from the "Beautiful body"?
Enter your email so you don't miss anything
До 7 сеансов массажа спины в студии коррекции фигуры «Beautiful body»
Киев, Ольгинская улица, 3
Beautiful body11 users reviews
Deal description
С сертификатом вы получаете 1, 3, 5 или 7 сеансов массажа спины на выбор в студии коррекции фигуры «Beautiful body» со скидкой до 71%.
Service description
Массаж спины является хорошей профилактикой болей в самой спине.
От лечебного массажа идет стимуляция которая оптимизирует кровообращение.
Спина человека плотно покрыта мышцами, здесь происходит накопление самых сильных болей и напряжений. С помощью лечебного массажа можно добиться восстановления поврежденных тканей.
Массаж для спины незаменим для офисных работников и водителей автомобиля.
Во время сеанса происходит глубокая проработка мышц спины, в итоге исчезают спазмы и мышцы расслабляются, а вы отдыхаете и получаете удовольствие.
How to use a certificate?
You can use the certificate from 13.11.2019 to 31.01.2020
The price includes payment for information services provided by SuperDeal on the basis of the Public Offer.
ВАЖНЫЕ УСЛОВИЯ
Акция не действует: 31.12.2019, 01.01.2020, 06.01.2020 и 07.01.2020.
Один клиент может лично воспользоваться только одним сертификатом.
Обязательна предварительная запись.
ДОПОЛНИТЕЛЬНЫЕ УСЛОВИЯ
Скидки по сертификатам не суммируются с другими акционными предложениями.
Для получения скидки ввам необходимо предъявить распечатанный сертификат или сертификат в электронном виде.
Называйте код активации сертификата непосредственно при получении услуги (последняя цифра кода сертификата).
Если клиент записался на сеанс, но не явился в указанное время и не предупредил об изменении своих планов за 24 часа, администрация студии оставляет за собой право отказать ему в предоставлении услуг со скидкой.
Продолжительность 1 сеанса: 30 минут.
Contacts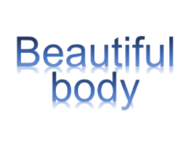 Phones:+38 (073) 693-73-70
The «Beautiful body» body shaping studio in Kiev is a place where a woman can significantly improve her figure without effort. The studio uses the latest generation LPG apparatus. So that you can evaluate the effectiveness of the procedures, the studio often holds promotions, during which LPG massage services are provided with significant discounts. Studio «Beautiful body» is located in the very center of the capital, a three-minute walk from the metro station Khreschatyk.
From₴199
Deal is completed
sale-71%
Saving₴3 001
Bought 1