Sorry, but deal is over
Subscribe for notifications, so we can send you new offers from "Dental beauty clinic".
You can also view other discounts and deals "Dental beauty clinic"
Want to receive new offers by email from the "Dental beauty clinic"?
Enter your email so you don't miss anything
Ультразвуковая и Air Flow чистка и полировка зубов в стоматологии «Dental Beauty clinic»
Харьков, Героев Труда улица, 2Г
Dental beauty clinic12 users reviews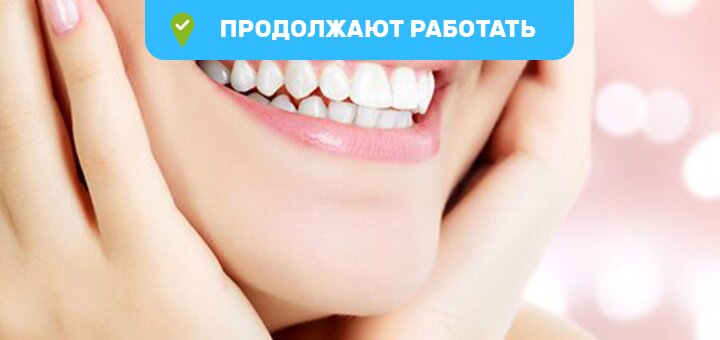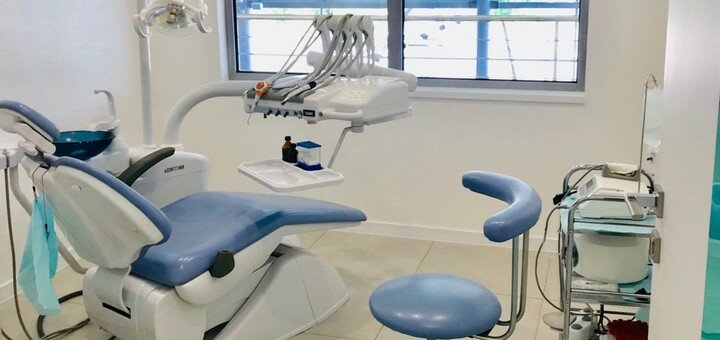 Deal description
С сертификатом вы получаете ультразвуковую, Air Flow чистку и полировку зубов для одного или двоих в стоматологии «Dental Beauty clinic» со скидкой до 60%. Предложение актуально только для новых клиентов.
What is included in the price of the certificate?
Полный осмотр и консультация у врача.
Ультразвуковое удаление налета.
Полировка зубов щетками и полирующими пастами.
Чистка межзубных промежутков.
Рекомендации по подбору гигиенических средств.
Air-Flow.
How to use a certificate?
You can use the certificate from 15.06.2019 to 20.05.2020
The price includes payment for information services provided by SuperDeal on the basis of the Public Offer.
О возможности получения услуг по сертификатам во время официального карантина уточняйте у партнеров, если другие условия не прописаны в акции. Все сертификаты, приобретенные на сайте, будут действовать на протяжении одного дополнительного месяца после окончания официального карантина.
ВАЖНЫЕ УСЛОВИЯ
Услуга предоставляется в период действия официального карантина.
Предложение актуально только для новых клиентов.
Акция не распространяется на детей до 14 лет.
Один человек может воспользоваться лично только одним сертификатом.
Необходима предварительная запись на процедуру.
Перед покупкой сертификата проконсультируйтесь со специалистом насчет противопоказаний.
ДОПОЛНИТЕЛЬНЫЕ УСЛОВИЯ
Скидка по сертификатам не суммируется с другими акционными предложениями стоматологии.
Для получения скидки необходимо предъявить распечатанный сертификат или сертификат в электронном виде.
Называйте код активации сертификата непосредственно при получении услуги (последняя цифра кода сертификата).
Contacts
Phones:+38 (093) 881-06-37
«Dental Beauty clinic» is a modern dental clinic in Kharkov. Experienced dentists take care of the health of your teeth and gums. They have the latest equipment, effective treatment methods, high-quality painkillers in their arsenal, thanks to which all procedures will be as comfortable as possible for the patient. Stress relief is facilitated by the beautiful landscape of the forest and the river, which opens from the windows, and calm relaxing music.
In addition to dental procedures, the «Dental Beauty clinic» will help maintain the beauty and youth of your face with the help of modern minimally invasive techniques, which are perfectly mastered by a qualified cosmetologist.
м. Heroiv Pratsi, Харьков, Героев Труда улица, 2Г
Questions
8 Feedback
Address: Харьков, Героев Труда улица, 2Г - nearest underground station Heroiv Pratsi
доброе утро. детям с какого возраста можно вашу услугу?
21.06.19 09:49
Здравствуйте, Виктория. Акция не распространяется на детей до 14 лет. Благодарим за интерес к нашему сайту.
From₴269
Deal is completed
sale-60%
Saving₴691
Bought 21