Sorry, but deal is over
Subscribe for notifications, so we can send you new offers from "Camellia".
You can also view other discounts and deals "Camellia"
Want to receive new offers by email from the "Camellia"?
Enter your email so you don't miss anything
Скидка 20% на букет из 25 роз Мисти Бабблз!
Camellia1128 users reviews
Deal description
Букет из 25 роз Мисти Бабблз по скидке за 1480 грн. Обычная цена 1775!
Высота 60 см
Диаметр 50 см
Product description
Акция действует в интернет-магазине и магазине ул. Верхний Вал, 54/23
How to use a certificate?
You can use the coupon from 12.10.2018 to 30.04.2019
The price includes payment for information services provided by SuperDeal on the basis of the Public Offer.
Для получения скидки нажмите кнопку «Получить» перейдите на сайт и сделайте свой выбор. Акционное предложение уже действует на сайте.
Refunds for Information Services are carried out exclusively on the grounds provided for in Art. 10 of the Law of Ukraine 'On Protection of Consumer Rights'. To refund the cost of the Information Service, the User provides SuperDeal with the Seller's confirmation (in any form) that the Seller refused to transfer the Goods to the User on Special Conditions.
Contacts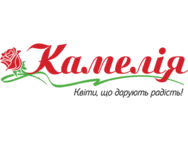 Phones:+38 (063) 495-00-00 (интернет-магазин)+38 (067) 214-64-69 (интернет-магазин)+38 (044) 209-44-29 (интернет-магазин)+38 (044) 495-00-00 (многоканальный)
The Kamelia group of companies specializes in growing flowers and plants with their subsequent sale in retail outlets. All year round, the company grows up to 30 varieties of roses: with large and small buds, classic red and other shades - for every taste and occasion. Indoor plants are grown in the company's greenhouses - orchids, cyclamens, violets and others, ready to bring warmth and beauty to the house.
Kamelia also offers a range of floristic services for decorating the rooms with flowers for weddings, corporate parties, birthdays, etc. The company will deliver fresh and fragrant-smelling flowers to anywhere in Kiev and the Kiev region.
Free
Deal is completed
sale-20%
SavingNo limited
Received 12