Lamination, dyeing and reconstruction of eyelashes in the «Beautiful body» body shaping studio
Kiev, Glibochitskaya street, 73
Beautiful body
11 users reviews
Deal description
With the certificate you get lamination, dyeing and eyelash reconstruction in the «Beautiful body» body shaping studio with a 50% discount.
Service description
Eyelash lamination and reconstruction are two independent cosmetic procedures that are performed to improve the appearance and condition of eyelashes, respectively. Recently, cosmetologists began to combine them, since when used together, the best effect is achieved. A very long-lasting result and obtaining pronounced eyelashes allow you to stop using cosmetics every day, which makes this technique popular among the fair sex.
Eyelash reconstruction is a procedure aimed at restoring the hair structure, as well as protecting it from the external environment, preventing hair breakage, stimulating hair follicles, and promoting healthy growth.
Eyelash lamination is the coating of the hair with a protective compound that envelops the hair shaft and prevents damage.
The hair becomes thicker and softer in structure, it acquires a well-groomed appearance, less susceptible to aggressive substances - soap, decorative cosmetics and the rest.
How to use a certificate?
You can use the certificate from 06.08.2020 to 31.05.2022
The price includes payment for information services provided by SuperDeal on the basis of the Public Offer.
IMPORTANT CONDITIONS
Services are provided as usual.
One client can personally use only one certificate.
Pre-registration is required.
ADDITIONAL CONDITIONS
Discounts on certificates are not cumulative with other promotional offers.
To receive a discount, you must present a printed certificate or an electronic certificate.
Call the activation code of the certificate directly when receiving the service (the last digit of the certificate code).
If you signed up for a session, but did not come at the specified time and did not warn about changing your plans 24 hours in advance, the studio reserves the right to refuse to provide services at a discount
Contacts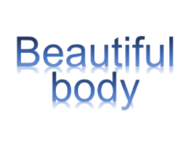 Phones:
+38 (073) 693-73-70
The «Beautiful body» body shaping studio in Kiev is a place where a woman can significantly improve her figure without effort. The studio uses the latest generation LPG apparatus. So that you can evaluate the effectiveness of the procedures, the studio often holds promotions, during which LPG massage services are provided with significant discounts. Studio «Beautiful body» is located in the very center of the capital, a three-minute walk from the metro station Khreschatyk.
Questions
Добрый день! На каких составах работаете? Где можно посмотреть работы мастера (оставленный аккаунт закрытый)?
15.09.20 13:04
Здравствуйте, Екатерина. Косметика - THUYA . С примерами работ Вы можете ознакомится по ссылке: https://www.instagram.com/irina.nv_brows/ Благодарим Вас за обращение.
You can use the certificate:
06.08.2020 - 31.05.2022
sale-50%
Saving₴401
Bought 2
Buy